Psychic Readings
Psychic Readings & Shamanic Healing Sessions
ElKhan Bazaar offers psychic insight readings, spiritual guidance, shamanic healing sessions & personal growth retreats exclusively with Sedona's premier extra-sensory spiritual guide & teacher Carrie Konyha
Professional Psychic
Spiritual Guide | Teacher | Coach
Integrative Healing Practitioner
Certified Yoga Instructor 
Yoga Alliance Continuing Education Provider
ElKhan Bazaar Co-owner Carrie Konyha is a natural born extra sensory being who has been working professionally as a psychic reader, spiritual guide and integrative healing practitioner for more than 30 years. She has assisted 10's of thousands people with her psychic senses & spiritual insightfulness throughout the scope of her professional life.  Sedona's premier extra-sensory spiritual guide and teacher, Carrie is internationally known for her work as a gifted psychic, spiritual guide, teacher and coach.  Read on below for info on the sessions that Carrie offers.
Walk ins and appointments are welcome. Contact Carrie directly to reserve an appointment time. Sessions can happen at our store uptown Sedona or at our Yoga/Healing Arts Studio in west Sedona. Sessions by phone and video chat are popular options for clients not in the Sedona area.
Call/Text Carrie Directly at (480)748-1671
carrie@holisticpsychic.com 
www.holisticpsychic.com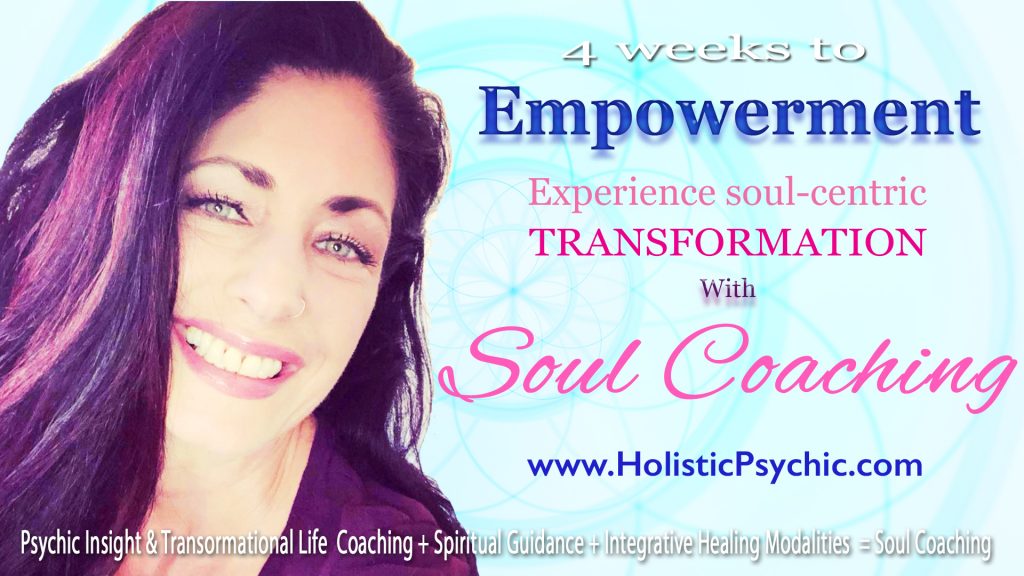 Call or Text Carrie at (480) 748-1671 
 The sessions I offer can be scheduled individually or combined into multiple hour programs and courses for an personal retreat experience customized uniquely for you. Contact me to discuss your interests.
Hourly rates are based on $150/hr. Sessions shorter than an hour are prorated & discounts are offered for multiple hours of session booked.
Psychic Reading & Spiritual Insight Session
1 hr session | $150 ( 30 min|$75, 45 min|$111)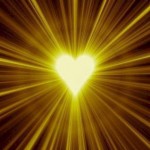 Psychic insight readings are a powerful modality for facilitating deep clarity, personal healing and spiritual awakening! Receive enlightening insight & guidance regarding your present life situations, energetic vibration & how your energy is influencing your daily life.  Also gain insight into your unique gifts & life purpose. Within your private session with me, I will psychically read your personal energy field, access higher guidance from your higher self, spirit guides, provide spiritual insight & give you an in-depth tarot card reading providing you with well rounded, specific insight & guidance relating to all areas of life & share insights as to your next best steps regarding the best ways to get back on track with manifesting your preferred reality!
Transformation Success Life Coaching

Offered as Individual sessions or 4 week program
1hr session | $150 , 4 week program | $555
Transformational Life Coaching offers an integrative approach to traditional life coaching thru a blending intuitively guided life coaching techniques with integrative healing modalities, personal growth processes, psychic insight and spiritual development tools to create a holistic journey into soul awakening, personal empowerment, deep fulfillment and the successful achievement of your goals.
Discover your soul purpose and align your life path with it

Clear away blocks to success

Connect with your Souls wisdom with clarity and confidence

Gain tools and support to enjoy the successful manifestation of your goals and dreams

Meditation Training (instruction & experience)
1.5 hr | $165

Meditation is the starting point in all spiritual growth and personal development work. In our 'learning to meditate' session, we begin by discussing your interests, goals & questions about mediation to set the parameters & intention for personalized instruction & guided meditation journey. During out time together we will explore and experience a variety of meditation techniques, then near the end of the session, we will formulate an action plan for you to continue developing your mediation practice on your own. (This session can be done in my home office or out on the land or thru skype video call)
Intuitive Intelligence & Psychic Development
2 hrs | $288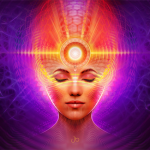 Discover and experience a variety of techniques that support the awakening of higher consciousness. Learn to connect with your intuitive senses thru meditation. Also learn about dream interpretation & connecting with spirit guides.   Instruction encompasses meditation, developing the psychic senses, spiritual development teachings inspired by yoga philosophy, European shamanism & toltec wisdom teachings. I also offer teachings in energy anatomy (chakras/auras), energy healing techniques & practices, the art of psychic psychic reading and the art of reading the Tarot.  We will also formulate an action plan for furthering your intuitive development on your own.  Follow-up training & coaching sessions offered.

New Paradigm Awakening
1.5 hrs | $222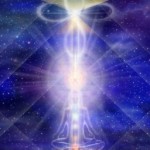 Upgrade your beliefs and transform your life! This is one of my favorite transformative coaching sessions. In this 1.5hr session I guide clients thru 4 specific techniques proven to transform whatever subconscious beliefs have been sabotaging your happiness & your ability to manifest your goals & dreams. Come away with step by step practices that you will have forever to uses as a tool to activate positive transformation.

Pranic Breathing 
1.5 hrs | $222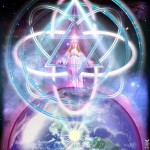 Breath & life are inseparable. Our breathing habits influence our quality of health & vitality. This integrative healing session teaches traditional yogic breathing techniques to invigorate the body with life force energy (know as Prana), clear the mind, release stress in the body, and induce tranquil states of being in the mind, emotions & body. This practice is a must for all spiritual seekers.

Shamanic Journey
1.5hrs |$222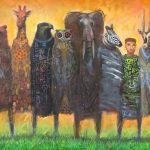 The shamanic journey is a powerful practice for gaining spiritual insight,  healing and guidance. Its thru the shamanic journey experience that you can meet your power animal, connect with spirit guides and awaken to your own inner wisdom. In this shamanic healing session, You will be guided thru a traditional shamanic journey utilizing conscious connecting breathing, sound and drumming to bring you into a dreamlike state of being as you journey into the shamanic non-ordinary reality to meet and gain insight, healing, wisdom from your power animal or spirit guides and come away with profound insight and a renewed feeling of empowered reconnection to self, nature and the cosmos. 
Shamanic Breathwork Journey
2 hrs | $288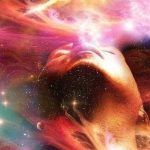 a profoundly transformative shamanic healing therapy using ancient breathwork techniques known to facilitate the release of trauma in the body – clearing the mind, emotions and body of discordant energy, bringing renewed wellbeing, healthfullness, insight & clarity. This session starts with an introduction to shamanic breathwork and teaching of the breath techniques used. We then move into intention session for the session, do a ceremonial cleansing of the energy body using sacred herbs used for cleansing such at sage or palo santo, and then move into the core healing aspect of the session with time to process, integrate afterwards.
Shamanic cord cutting & reconnection with self
1.5 hr | $222

This session facilitates deep & lasting healing & reunion with your fully empowered self as you are guided to a journey back to the roots of your pure, original connection with your self & the divine, healing any and all wounds and reclaiming your wholeness along the way.   
This healing session clears your energy of toxic connections to others as it enables you to reclaim and reconnect with your magnificent, empowered self, experiencing deep and lasting wholeness, & wellness.

Energy Awareness & healthy boundary setting
1.5 hr | $222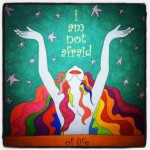 Feeling last on the list in your own life?? Exhausting yourself giving to others to the detriment of your own well-being? No more repressing your own needs & desires! This session teaches self empowering techniques for managing your own energy field that enable you establish & maintain healthy boundaries with others while maintaining vibrancy of your own energy.  Reclaim your right for your life to be rooted in your own priorities. Learn to recognize when a boundary is being overstepped &  how to remedy the situation in positive, affirming ways.
Empowerment Practices for Inner Development
1.5 hr | $222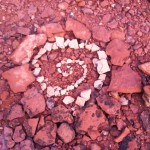 For those embracing the inner journey of personal development & spiritual awakening. This session begins with a discussion regarding your goals, intentions and questions you  have regarding your inner processes of awakening & development. From there I guide you through instruction on how to work with traditional tools & processes used for  personal development.  Together we formulate a clear plan regarding your next best steps on your journey that you can begin working with right away.

\Guided Yoga Journey
1.5 hr | $222
2 hrs private training session $288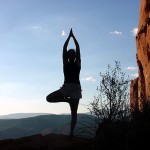 Experience a private guided Hatha yoga practice with a focus on pranayama (yogic breath work), energy awareness & meditation.  Im a certified Hatha yoga instructor, registered with the Yoga Alliance. Yoga sessions can be at my studio or out on the land.
Chakra Renewal (1hr)
1 hr | $150
Chakra is the Sanskrit word used to describe the energy centers in our etheric  body that regulate the flow of life force energy through the physical & energy bodies. The health of our energy bodies influences the health of our physical body, mind & emotions. Many things such as stress, poor diet, lack of exercise, negative thinking & feeling can have an unhealthy impact on our energy system.  Chakra renewal sessions restore balance to the energy body thru the use of vibrational therapies such as reiki, sound therapy & aromatherapy.

Sedona Land Journey
2 hrs $288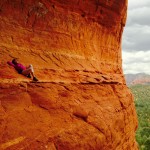 Experience the spiritual energy & healing powers of Sedona – connect with the earth, unite with nature as you set personal intentions & learn to harness the gifts of the elements to manifest them.  Receive guidance from animal messengers along the way as we journey to ancient sacred places in Sedona not offered by commercial tour companies.
Contact me today to discuss your interests
Lets create a customized experience just for you!
Call/Text Carrie (480)748-1671

 email carrie@holisticpsychic.com